Main content starts here, tab to start navigating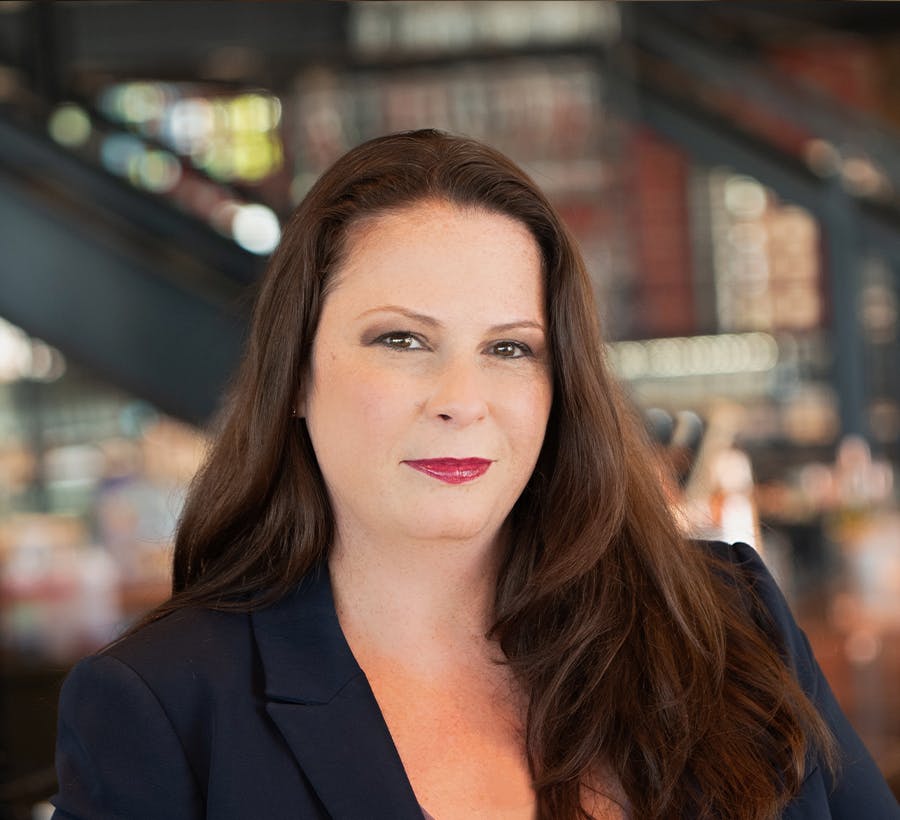 Liz Soulen
Director of Operations
Liz Soulen brings more than 20 years of professional experience and passion to Charlie & Joe's at Love Street, overseeing each of the destination's four venues. As a consummate hospitality professional, her goal is to create memorable experiences for every guest.
Raised in South Florida, Soulen was introduced to the hospitality industry at a young age. She began her journey in the kitchen, then learned the service side of the business at dining destinations that included Charley's Crab in Jupiter, 11 Maple Street, and the Sailfish Point Country Club. With her sights set on management, Soulen attended the Florida Culinary Institute for Food & Beverage Management.
Soulen was recruited by The Capital Grille to open their Palm Beach Gardens restaurant. With her influence on every aspect of operations, she was an integral part of the restaurant earning the prestigious Joe R. Lee Diamond Club Award for four consecutive years and being recognized as one of the company's top performing locations. Soulen's restaurant was also given the "Award of Excellence" by Wine Spectator in 2013 and 2015. Recognizing her talent, the company promoted her to lead its Austin, Texas, location. In less than a year, the restaurant received local awards for "Best Steakhouse" and "Top Ten Overall Restaurants."
When family ties brought Soulen home to Florida, she joined the GR Restaurant Group as their Corporate Director of Marketing. Working with ownership, she focused on brand marketing, event planning, and community outreach. Soulen also created and launched Farmhouse Kitchen Catering and three virtual concepts, which serve both corporate and residential clients in the Boca Raton and Delray Beach markets.
Soulen's natural affinity for creating personal connections has helped each restaurant group to establish their presence in the community. She has built and nurtured strategic partnerships with a number of companies and organizations, including Dell, Apple, Office Depot, Modernizing Medicine, Crocker Partners, the St. Louis Cardinals, the Miami Marlins, The Honda Classic, PGA National, Tiffany & Co., and the Downtown Business Alliance.
When she is not refining details and elevating the level of service at Charlie & Joe's at Love Street, Soulen enjoys reading, volunteering, traveling, live music, football, and spending time with her family.